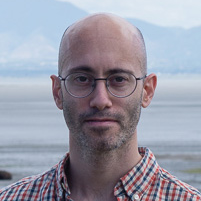 I am a Research Scientist at Google Zurich, working on Machine Learning for visual recognition. Before that I was a post-doc at the Computer Vision Lab at EPFL in Lausanne, Switzerland, working with Pascal Fua. I obtained my PhD from the Institute of Robotics in Barcelona, Spain, co-advised by Francesc Moreno and Alberto Sanfeliu. Before my PhD I worked in mobile robotics.
News
June 2020: New arxiv paper on local feature learning with policy gradient.
June 2020: Co-hosted the second edition of the CVPR Image Matching workshop/challenge. Livestream here.
February 2020: One paper accepted to CVPR'20, one paper uploaded to arxiv.
February 2020: Announcing the second edition of the Image Matching Challenge, open-sourced benchmark.